Our vision is to bring Quality family style Musical entertainment to the Coastal area of South Baldwin County, Alabama. With decades of experience in the music and entertainment industry, the management of AGCMH will be bringing in well known national acts as well as acts known locally.
There are musicians and singers in this area with more talent than imaginable. Events will be planned to showcase some of these local entertainers.
Our Theater will seat 800 people. It is designed for an optimal sound experience. The building will be available to rent for special events.
Please follow this website as we grow and plan new events.
Join our "GOLD MEMBERSHIP CLUB" and get discounts on tickets to AGCMH sponsored shows & events…discounts & specials at concession & souvenir stand … special rates on venue rentals for your events… participation in planning & advising entertainment types and events. You will receive a membership certificate and a membership gold card.
CALL 251-978-2462 FOR INFO AND TO JOIN "GOLD MEMBERSHIP CLUB"!
This Is What Our New Facility Will Offer :
Comfortable climate-controlled atmosphere with happy entertainment for the entire family.
( Entertainment that leaves you feeling good all the way home).
"Coming -Attractions" programs will soon be available and you can get on our e-mail list now by contacting us.
Show-tickets and season-tickets will be easy to obtain at the door, or advance tickets by phone, e-mail, and regular mail.
Group discount tickets will be available for tours groups, etc.
Plenty of spacious parking available for all types of vehicles, cycles, and buses.
Delicious, mouth-watering tasty snacks and refreshments will be available at each show.
Some shows will be dinner shows with delicious meals and entertainment.
The ALABAMA GULF COAST MUSIC HALL will be available for large and small groups, corporate meetings, weddings, & special events.
Any events can be planned with or without food….menu's available on request.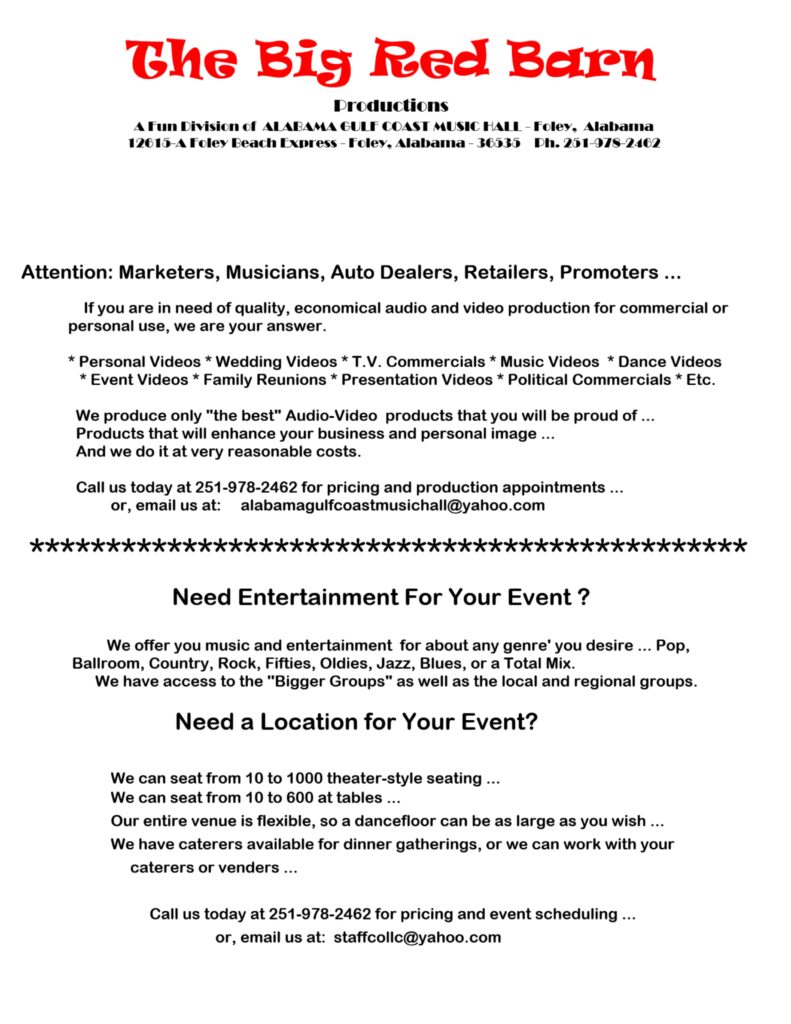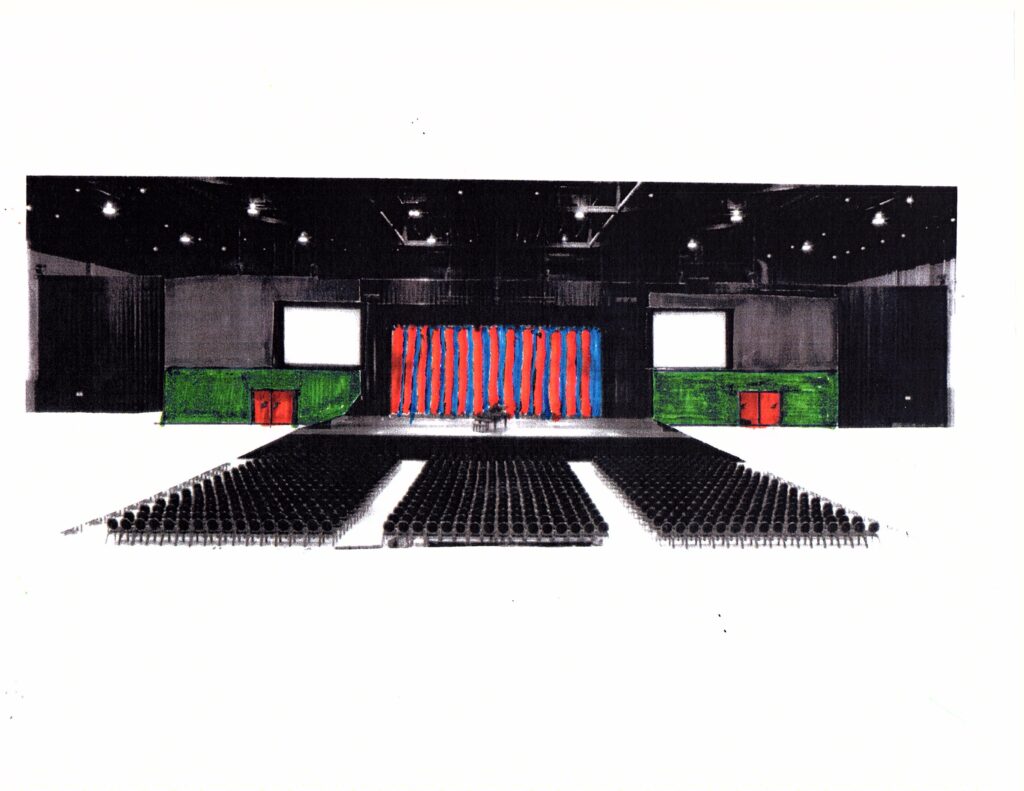 12615-A Foley Beach Express @ Hy. 98 Intersection – Foley, Alabama 36535          Bus. Address: 354 Cypress Lake Drive – Gulf Shores, Alabama – 36542  
Ph. 251-978-2462 – email alabamagulfcoastmusichall.com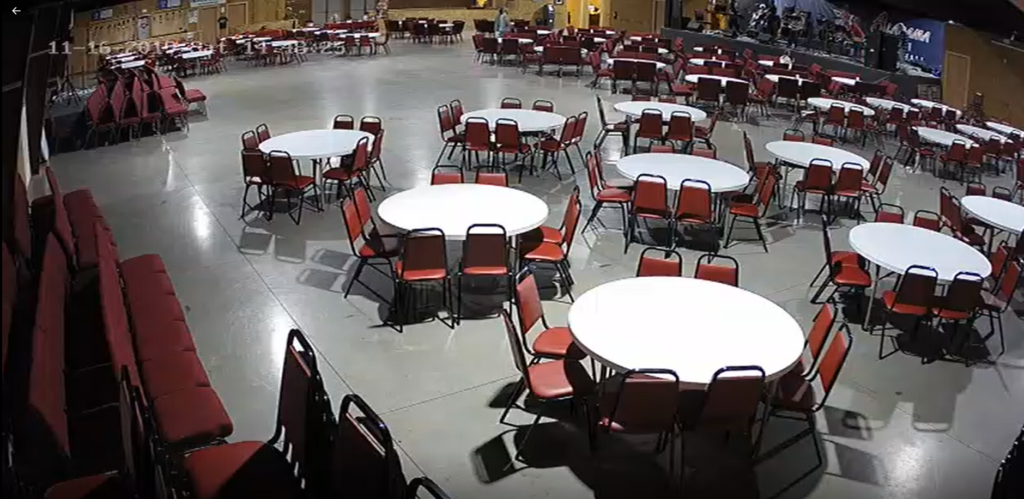 Ph. 251-978-2462   
www.alabamagulfcoastmusichall.com
 LIVE SHOWS-DINNER SHOWS–EVENT BOOKINGS–BANQUET BOOKINGS-WEDDINGS      
       Re: ALABAMA GULF COAST MUSIC HALL INFO.             
* This is an image of what the theater looks like with theater seating. (700 to 800 seats).
* With 8-top round tables can seat & feed 600. With good size dance floor (500 seats).
* The Stage measures 26' deep X 40' wide X 40" high.
(Additional Dressing space can be arranged.) (Showers are on premises.)
* There is a 12'x12' loading door and a 4' wide ramp leading up the back stage to a stage entrance.
* The red doors to the left of the stage are 2 10'x15' dressing rooms with rear access to the stage.
* We have a complete concession stand with snacks, drinks, hot dogs, etc. plus complete Southern-Style B-B-Q dinners and baskets.*We have an excellent food artists who can prepare foods of all sorts.
*We maintain 50 tons of A/C & Heating.
*We have ample parking for 250 to 300 cars.
Additional info: Don Stafford – Ph. 251-978-2462